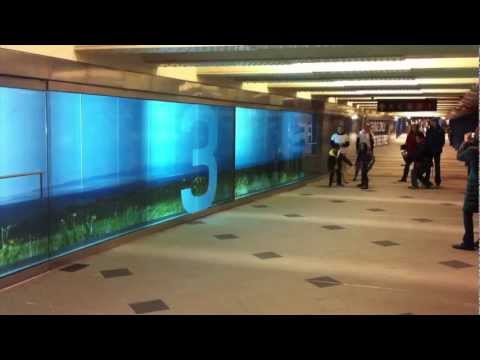 Vitro and ASICS America created an interactive and innovative campaign in New York's Columbus Circle subway. The 60 ft. installation challenges passerby to race against Ryan Hall, a United States Marathon runner, where ASics is sponsoring the ING New York City Marathon.
the installation also gives people something to do, and according to the video, no injuries have been made but keep civilians entertained!
I love how the design aesthetic gives an instant boost gives this entertaining feeling to their posting!